There are some built-in keyboard shortcuts to do things faster in Redbooth. For shortcuts on Mac, press the CMD key and for shortcuts on Windows, press the CTRL key.
Bulk-Manage Files
You can move/delete/download/pin multiple files at once from within a workspace's Files tab.
Simply hold down the SHIFT key and click on the files you wish to manage. You will see the available actions on your selection in the preview panel to the right.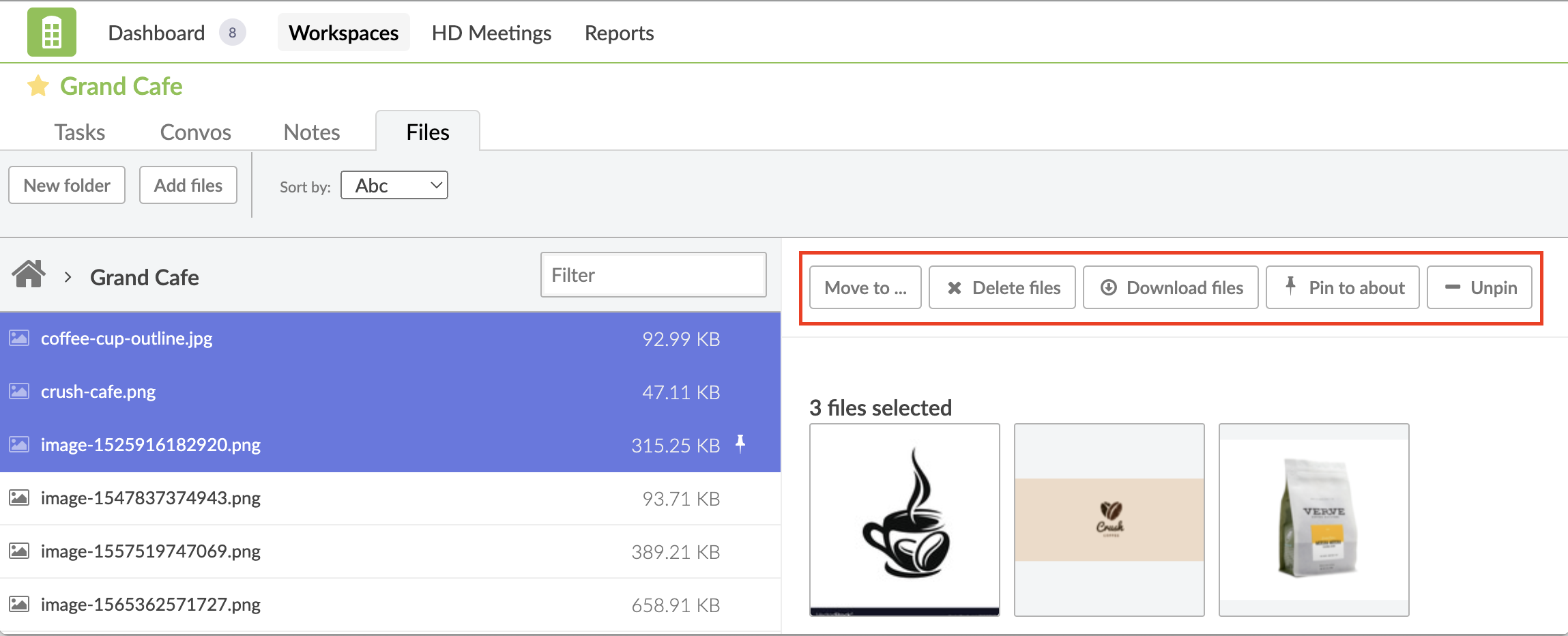 Note: You can download up to a total of 500MB of files at a time. Downloading folders is not supported.
Bulk-Edit Tasks
You can bulk edit tasks from within either the Kanban View or List View.

Simply hold down the CMD/CTRL and click on the tasks you wish to edit. You will see some bulk edit options appear next to the view icons as shown in the image below.

Assign: Allows you to assign the selected tasks to one or more users.
Due Date: Allows you to set the due date for the selected tasks.
Move: Allows you to move the selected tasks to a different workspace and/or task list.
Delete: Allows you to delete the selected tasks with a single click.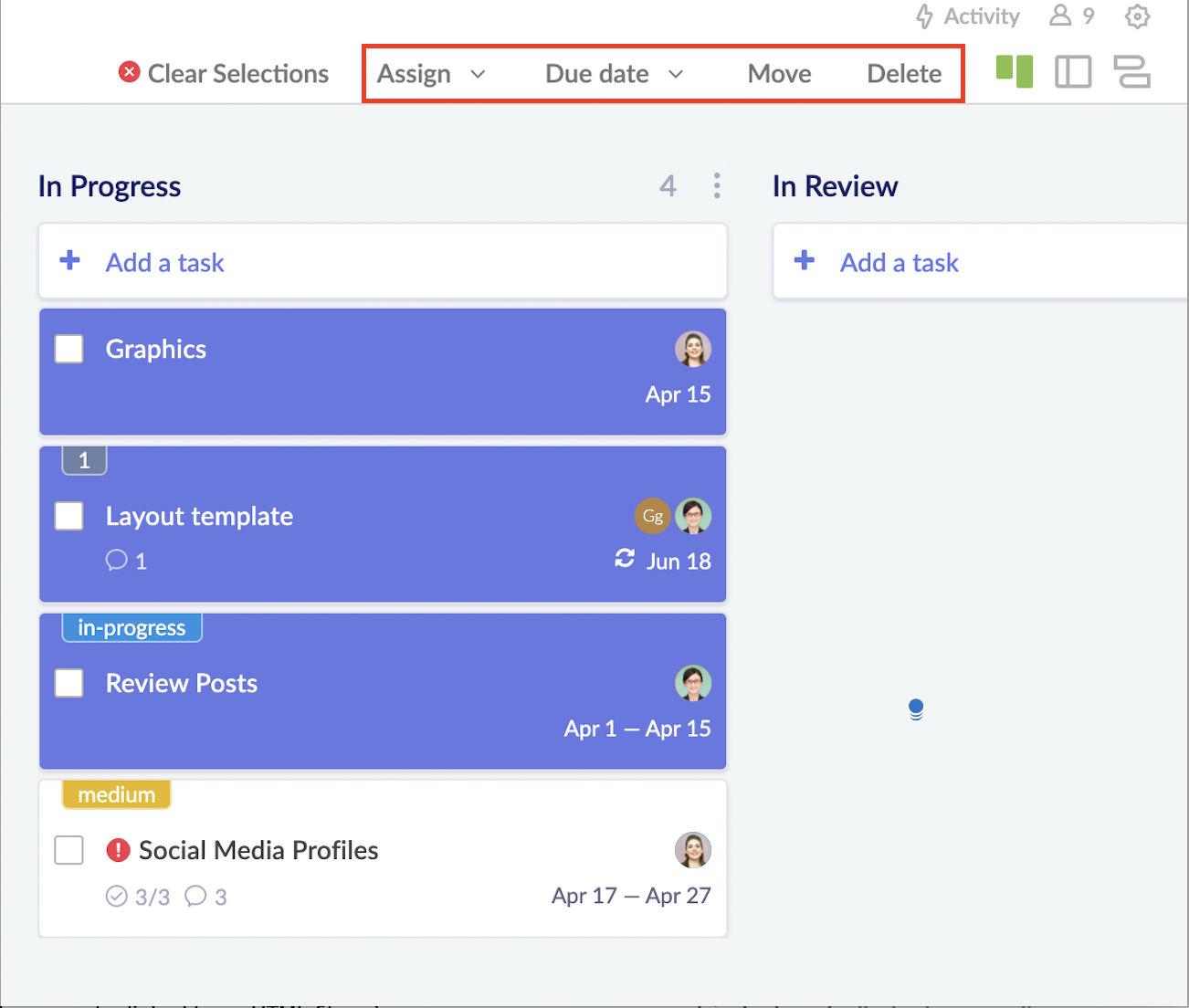 Reply by Email - Mailto Link
When you click on the "Reply by email" option in a task card, it copies the task's email address to clipboard.

Alternatively, you can activate the mailto link by holding down the CMD/CTRL key and clicking on the "Reply by email" option. This will open your email client with the task's email address and title pre-populated.