For repetitive tasks, you can create a task template from the task list templates settings.
1. Go to a workspace and select Options > Manage Task List Templates.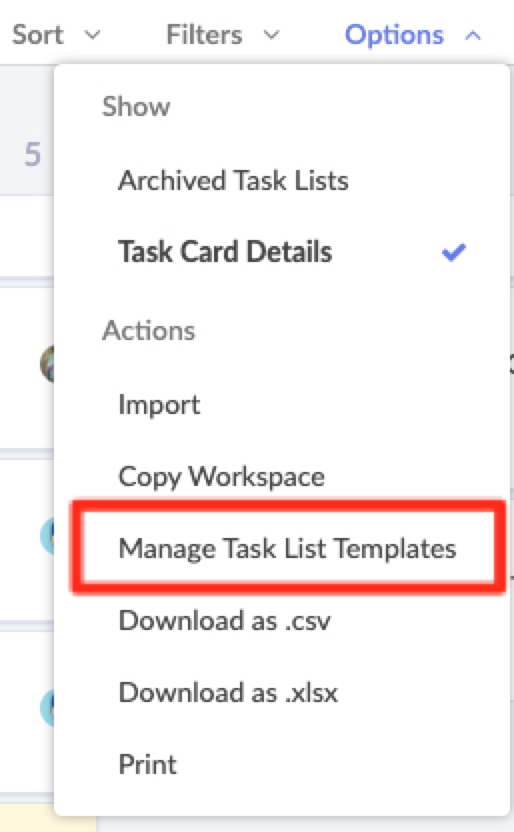 2. Click on New task template.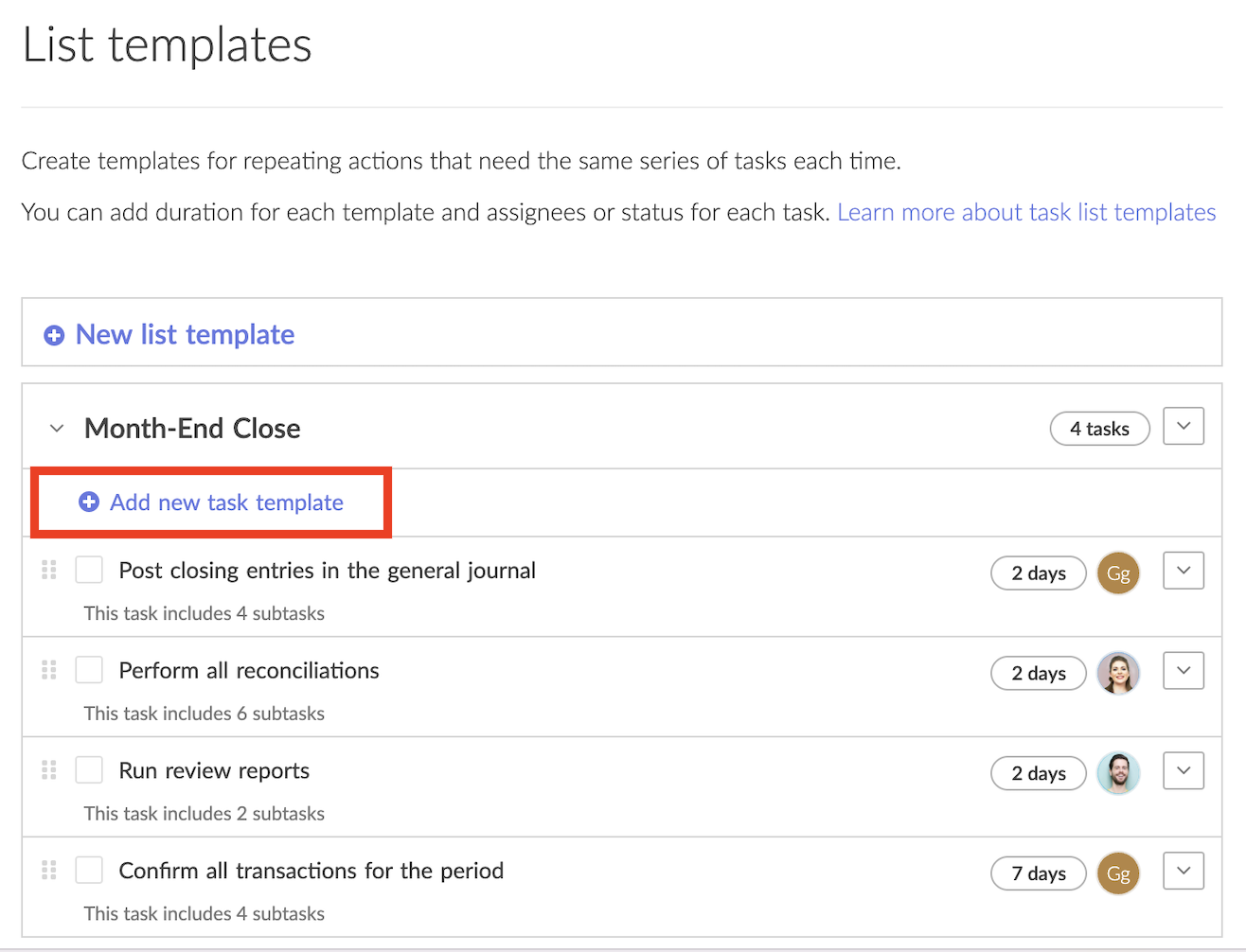 3. Enter a name for the task, add subtasks, watchers, assignees, task duration (days), description and hit Create.