Workspaces are where you create tasks, interact with your colleagues, and store all of the information related to your project. Once a project comes to an end, you can choose to delete or archive the workspace.
Create a workspace
The first option is to click on the quick create button in the top right of your screen.
Choose a workspace name — you can later edit it from the workspace settings (only organization admins and workspace owners can do this).
Click on Save.
An invite menu will pop up so you can add your colleagues to the workspace.
Alternatively, you can add a new workspace from the workspace tab across the top of your screen.
Archive a workspace
It can only be archived by its owner or organization admins. Free subscriptions have a limit of 2 active workspaces. Archiving workspaces allows you to keep all of the data intact without deleting an entire project.
Open the workspace that you want to archive.
Click on the settings gear at the top of the page.
Click Archive from the menu on the left.
Select the Archive this workspace button as shown below.
To unarchive a workspace:
Click on your profile and select Manage my organization.
Go to the Workspaces tab — archived workspaces display a button saying Unarchive.
Click on the Unarchive button and your workspace is ready to use again.
Delete a workspace
Deleting a workspace in Redbooth is an irreversible action. If you delete a workspace it cannot be recovered and you will lose all your data inside. Deleting a workspace can only be done by its owner or organization admins.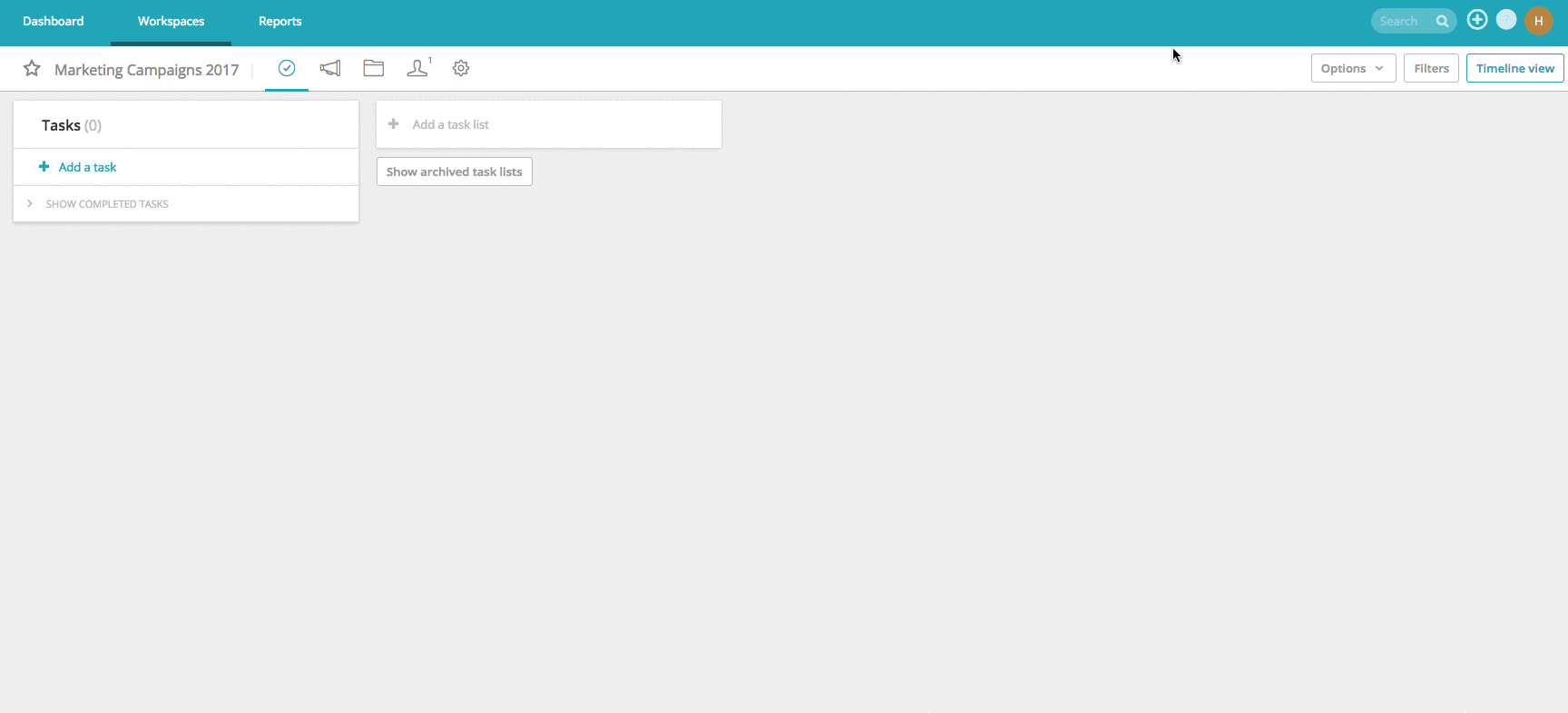 Deleting a workspace cannot be undone and we cannot recover deleted data for you. We strongly advise you to archive workspaces instead of deleting them. Archived workspaces can be unarchived at any time, ensuring you keep all your data accessible and safely stored.