Redbooth Workspace Templates are tailor-made workspaces designed to help you solve concrete business needs. They allow you to create a workspace in your Redbooth organization from one of the templates on our list. They can be used as many times as you need, and you can still edit them later if you need to.
This is a quick and easy way to become more productive. There is no need to create your own template or create a new workspace from scratch every time. You can find all of the Redbooth workspace templates here.
You can filter by business segment to find exactly what you need by clicking on each of the tabs.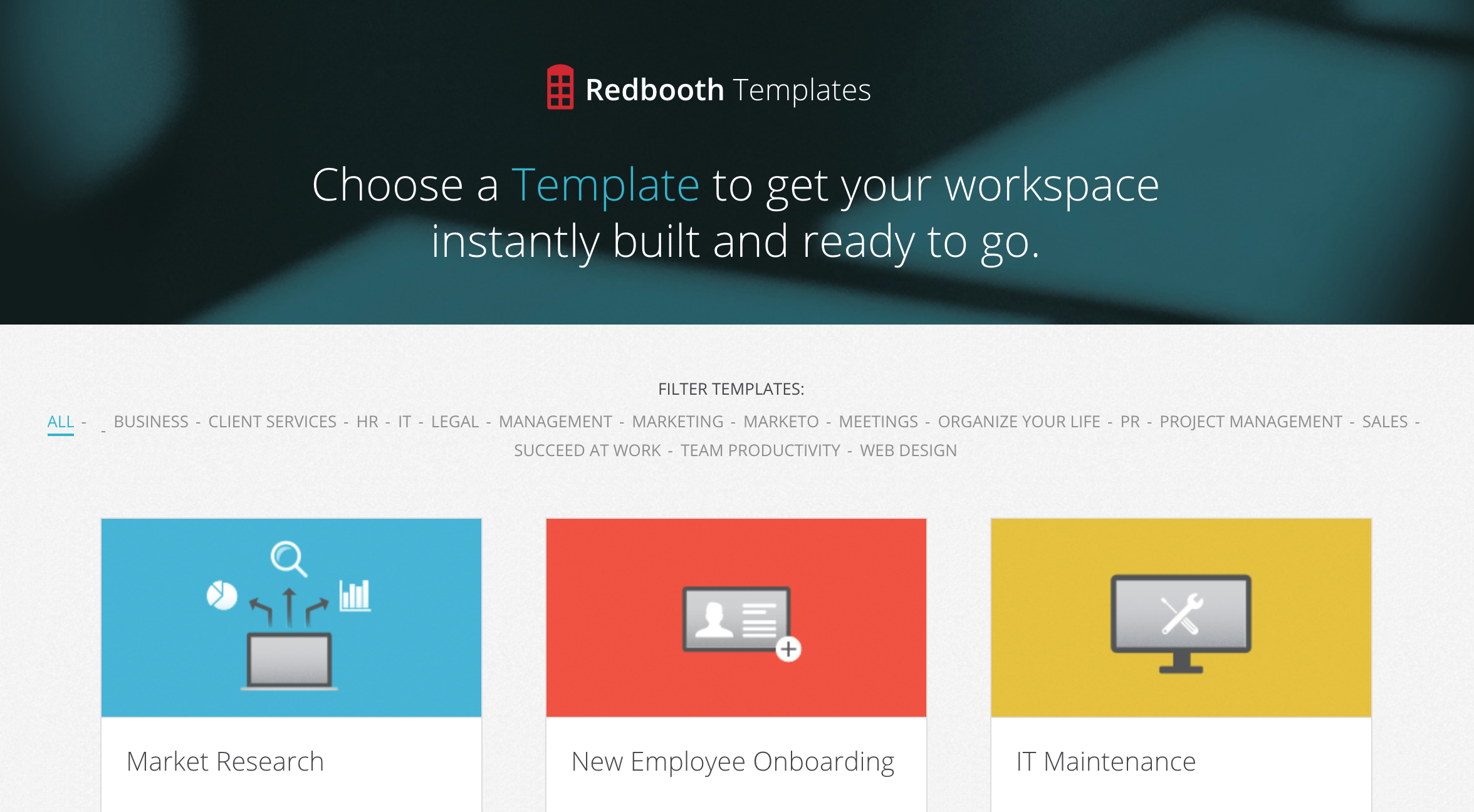 When you have found the one that best suits your needs, click on it to see a summary of what you can accomplish with it:
By scrolling down you can also get a general overview of the task lists and tasks belonging to that workspace. Tasks can also have subtasks inside, which you will see when you create a workspace from the template inside your Redbooth account.
When you are ready to create a new workspace, choose the organization you belong to (Business subscriptions can avail of multiple organizations) and then give it a name.
When you are done, click on the Create the workspace button. You will then receive an email from Redbooth informing you that the workspace is live and ready to use. This can take a few minutes to come into effect, so refresh your browser if you are having any difficulties.