Setting task dependencies is useful for communicating the order in which tasks need to be completed. You can mark a task as either "blocking" or "blocked by" another task. A single task can have multiple dependencies.
Creating Dependencies
Open a task card and click on the "Add dependencies" tab.
Select whether this task is "Blocking" or Blocked by" another task.
Select the other task.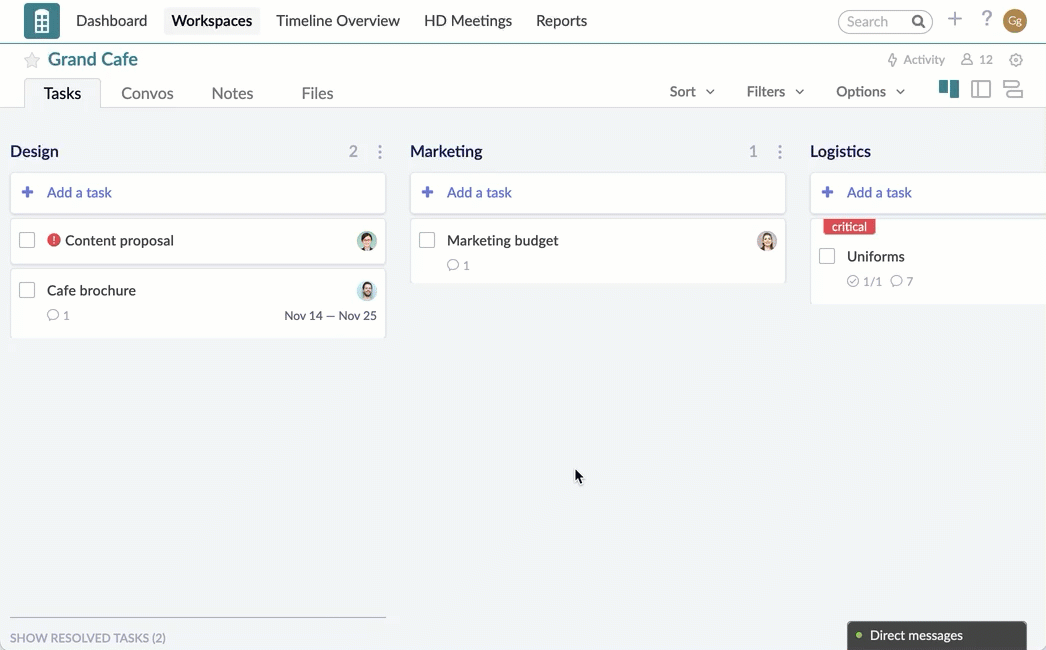 Please note that dependencies created in task cards will appear in the timeline view only if due dates are set for the tasks. Dependencies cannot be set for repeating tasks.